njhima
Coding Roundtable - Three Vascular Procedures
Saturday, Dec 8, 2018
10AM-12Noon Reservation deadline: Fri, Dec 7, 2018 • Cancellation deadline: Mon, Dec 3, 2018
Space limitation: 30 (2 remaining)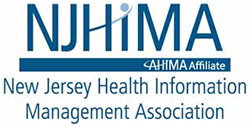 This event has already happened. Thank you for choosing WhosComing.com to manage your registrations!
---
Coding Roundtable - Three Vascular Procedures
Presented by:
Dr. Alfonso Ciervo MD.,FACS
Cathy Egan, RHIT, CCS

Learn How to Code Three Vascular Procedures with Focus on Anatomy and Intervention.

1. Endarterectomy-
Review of arteries in the head and neck
and the procedure to remove plaque in the lining of the arteries. What is a patch graft?
Code for both ICD-10 PCS and CPT.

2. Creation of an Arteriovenous Fistula for Dialysis. Review of upper extremity vasculature and the procedure for dialysis.
Code for both ICD-10 PCS and CPT.

3. Repair of Ruptured Abdominal Aortic Aneurysm type 1B.
What is a type 1B Aneurysm? Review of vasculature of lower pelvis and extremities and repair of aneurysm with coil embolization and extension stents.
Code for both ICD-10 PCS and CPT.


-Handouts will be provided.
-NJHIMA will provide proof of attendance should an attendee require verification for their employer.
- Please cancel by December 3rd so those on the wait list can be contacted.
Click to see who else is coming
---
Event location MAP
Bayshore Medical Center - Conference Room A
727 North Beers Street
Holmdel, NJ 07738
---