njhima
Coding Roundtable - Foot Procedures
Saturday, Jan 12, 2019
10AM-12Noon • Space limitation: 20 (3 remaining)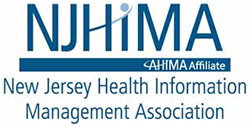 This event has already happened. Thank you for choosing WhosComing.com to manage your registrations!
---
Coding Roundtable - Foot Procedures
Presented by:
A. Lisa Russo-Scholer, RHIT, CCS, CDIP

Learn How to Code Foot Procedures for Hallux Valgus Corrections, Claw Toe Corrections, Pes Planus and Pes Cavovarus Corrections, and Arch Corrections.

5 Procedures to be looked at.
a. Keller's Arthroplasty
b. Jone's Procedure
c. Pes Planus Correction with FDL Transfer
d. Calcaneal Osteotomy (4 types)
e. Chevron Osteotomy

Code for both ICD-10 PCS and CPT.


-Handouts will be provided.
-NJHIMA will provide proof of attendance should an attendee require verification for their employer.
- Please cancel by January 8th so those on the wait list can be contacted.
Click to see who else is coming
---
Event location MAP
Virtua Memorial Hospital
175 Madison Ave
Mt. Holly, NJ 08060
---