njhima
A New Age: The Impact of Informatics on
Healthcare
Friday, Nov 17, 2017
8:00 AM - 12:30 PM Reservation deadline: Wed, Nov 15, 2017 • Reserve early; prices rise Wed, Nov 15, 2017
Space limitation: 56
All available spots have been taken.
To be notified if someone cancels, enter email: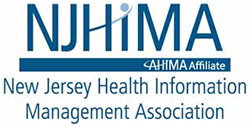 This event has already happened. Thank you for choosing WhosComing.com to manage your registrations!
---
A New Age: The Impact of Informatics on Healthcare
As patients journey through the continuum of care, large amounts of data are accumulated and collected in various forms. This session will cover how this data is managed through healthcare informatics focusing on data standards, data mapping, information governance, and data quality.


Presented by:
Diane M. Kolodinsky, MS, RHIA
Director, Revenue Cycle Applications
Penn Medicine

Registration/continental breakfast 8AM-9AM Session 9AM-12:30
Click to see who else is coming
---
Event location MAP
NJHA Conference and Event Center
760 Alexander Road
Princeton, NJ 08543
---